The idea came from a pastor in German-speaking Switzerland. When his village of Saint-Gall, in the northeast of the country, was forced into lockdown in March 2020, he offered his parishioners to choose a biblical text and copy it by hand, so that he could collect the copies afterwards. The project spread by word of mouth. Discovering the story in the press, the French Bible Society wished to adapt it to the French-speaking context.
The French Bible Society launched in May 2020 the collective production of a handwritten Bible or "Bible of the confined", inviting all those who wanted to participate to copy, illustrate or illuminate a chapter of the New Testament or a psalm.
More than 450 copyists have been part of the adventure.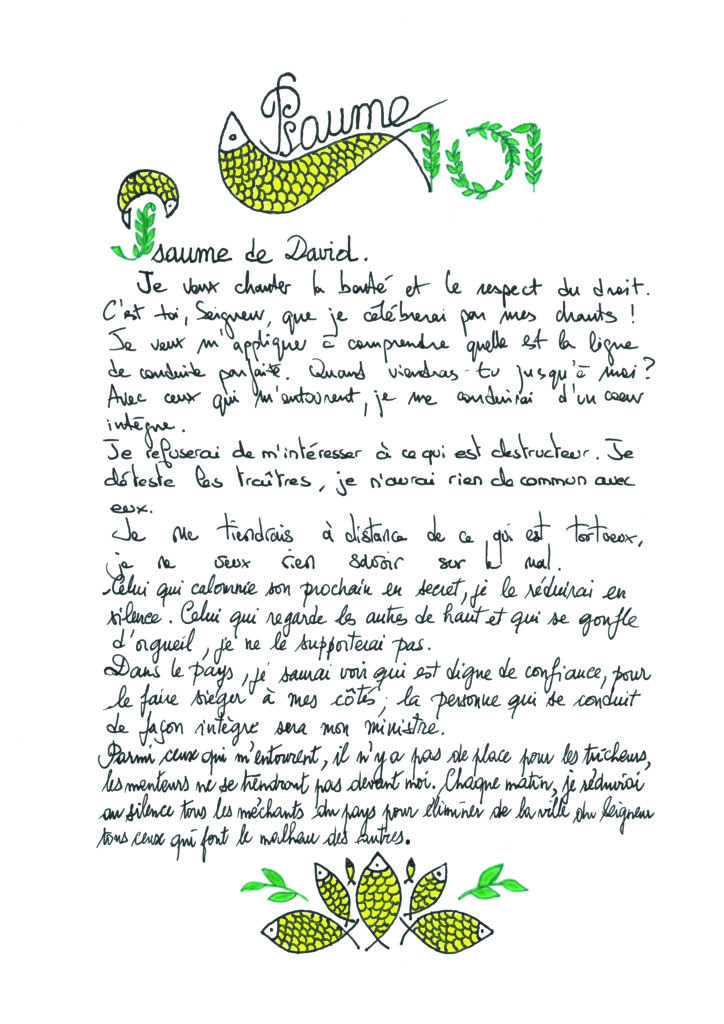 The result ?

A unique Bible, composed of very diverse handwritten scriptures, a collective work that creates links, a work that is beautiful to see and read, to circulate, to transmit to as many people as possible a message of exceptional richness. To extend this work of transmission, the original copy of this Bible will circulate in churches or any cultural event (Heritage Days, etc.) and will be the subject of a presentation. A printed version of this Bible has also been published by the French bible society at Éditions Bibli'O.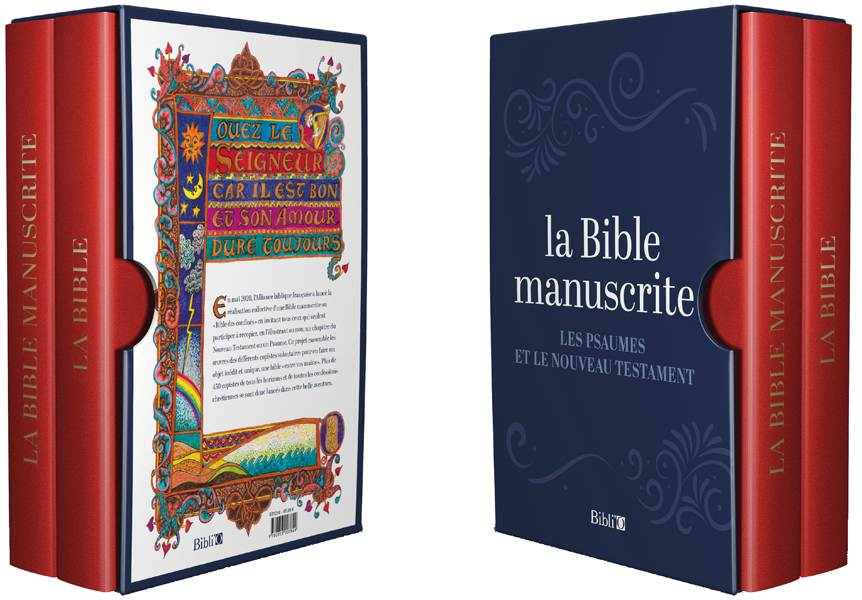 You can order it online on editionsbiblio.fr